Inside La Casarana Wellness Resort, the Ibiscus Wellness Center is the place to regain time and harmonize the senses. Rediscover yourself with the sweetness of the heated massage pool and the most ancient beauty rituals mixed with the modern techniques of our qualified staff. You will leave completely regenerated and recharged with positive energy.
Sauna, turkish bath, heated swimming pool with whirlpool, Kneipp path, emotional showers, ice fountain, massage rooms, iodine room with pink Himalayan salt, relax corner with herbal tea.
SHOP ONLINE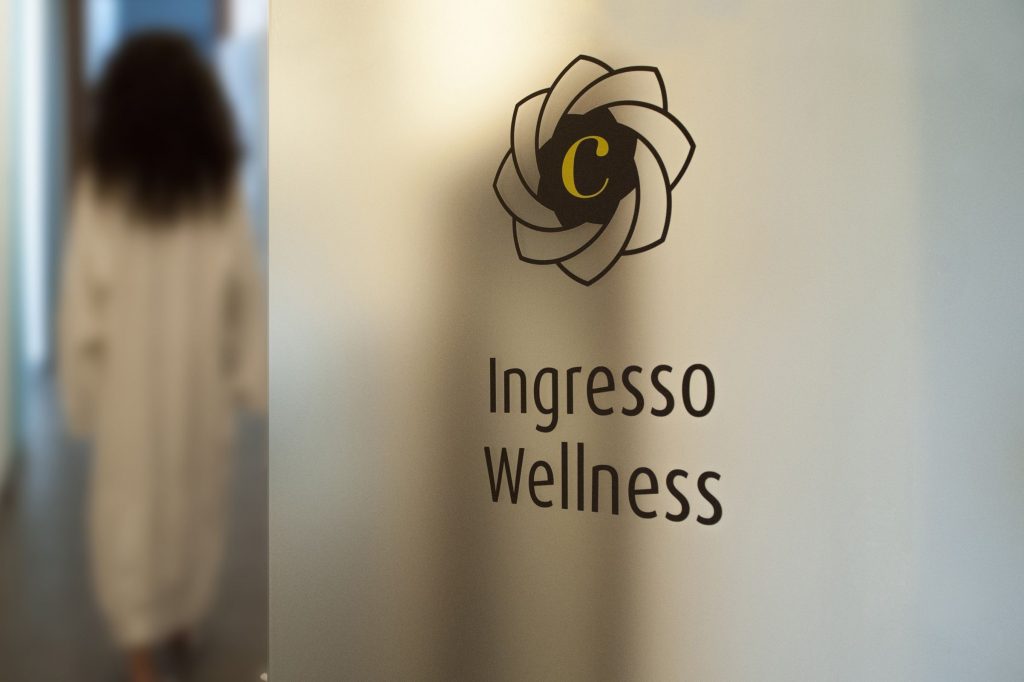 The spa is open every day from 9.30am to 7.30pm from 20th May to 28th September, from Friday to Sunday from 10am to 6pm from 1st November to 20th May.
The Wellness Experience includes a spa kit (slippers, towel and cap) and the following treatments for a duration of about 2 hours: changing rooms with safe boxes, heated swimming pool with hydromassage beds, isotonic path, emotional showers, salt room, Finnish sauna, cold fog, Turkish bath, ice waterfall, Kneipp path for foot massage, relax area with sun beds and herbal tea corner.
Possibility of exclusive use € 50 per person (min.2 people). Click here for a list of massages that can be booked with a minimum notice of 24h.
SHOP ONLINE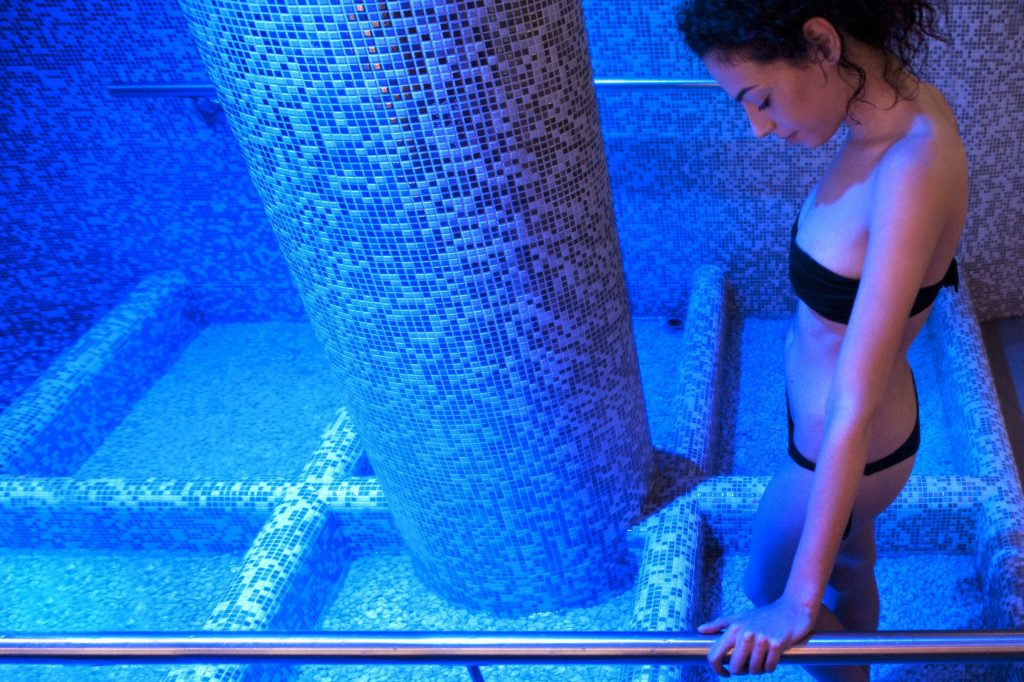 "Relax Total Body"
FORMULA OF 25 AND 50 MINUTES

Made with very delicate movements, releases energy, gives comfort and harmony for a beneficial psycho-physical relaxation.
DECONTRACTING massage
25 MINUTES FORMULA
The natural heat generated by the manipulations and the touches stimulates the blood microcirculation favoring the physiological recovery of the muscles and dissolving the muscle tensions.
Massaggio Defatigante Piedi
FORMULA DA 25 MINUTI
Dolci movimenti di distensione e digitopressione allentano le tensioni che si accumulano a livello plantare, riducendo il senso di pesantezza ed il gonfiore.
ANTI-CELLULITE massage

50 MINUTE FORMULA
Based on manipulations and frictions, useful to drain excess liquids. It has a toning effect on the skin.
DRAINING massage
50 MINUTE FORMULA
The natural heat generated by manipulations and touches stimulates blood microcirculation, favoring the physiological recovery of the muscles and at the same time removing muscle contractures and tensions.

"Candle Massage"
50 MINUTE FORMULA
Relaxing massage performed with special candles rich in vegetable butter that makes the skin of the body soft and elastic.
"Banding Massage"
50 MINUTE FORMULA
Massage performed with the help of elastic bands that perform a kind of springing and oscillation on the joints and posture, has a regenerating effect on the mind and emotions.
HAWAIIAN massage Lomi Lomi
50 MINUTE FORMULA
Through a series of wide, continuous and rhythmic movements, this massage has an excellent drainage effect, gives the whole body a great sense of relaxation and improves the psychophysical state.

"Ocean Bodywork Aqua"
50 MINUTE FORMULA
Relaxing treatment performed in body temperature water. Fluid and harmonious movements dissolve physical and emotional tensions. The enveloping embrace of the water has a regenerating effect on general psychophysical well-being.

LYMPHATIC massage
20 MINUTE FORMULA
Massage based on slow and light pumping and brushing, useful for the reabsorption of stasis and the strengthening of the immune defenses. Excellent results in the treatment of couperose (face redness) and in the prevention of aging.

Massaggio Classico
20 MINUTE FORMULA
Rhythmic massage with stimulating effect that gives an extremely pleasant sensation.
ANTI-AGE message

20 MINUTE FORMULA

It gives an immediate feeling of well-being, relaxed facial features with an improvement in brightness, complexion and wrinkles caused by stress and tiredness.